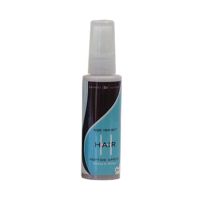 Age Inhibit Hair Peptide Spritz, 60ml/2 fl oz
BRAND
Rhonda Allison
SKU
H05
Thickens, strengthens and improves existing hair quality. Supports fuller hair by promoting an ideal scalp skin condition for limiting hair loss. Numerous key ingredients in the powerful formula team have shown, through independent testing, to revitalize the hair follicles and to stop the progression of hair loss. Thinning Hair, Alopecia, Breakage due to external damage / illness. Peptides, Proteins, Enzymes, Antioxidants.
YOU EARN:
38 REWARD POINTS
No Ratings:
Be the first to review this product
WRITE A REVIEW
CUSTOMERS WHO BOUGHT THIS
ITEM ALSO BOUGHT!