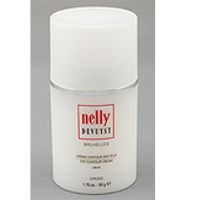 Eye Contour Cream Lifecell, 15 gr, 0.5 oz
BRAND
Nelly Devuyst
SKU
NY14531
Nelly De Vuyst Lifecell Eye Countour Cream is formulated to firm the delicate eye area. Acting as an eyelid lift, it diminishes the appearance of wrinkles, fines lines and expression lines. The skin is deeply hydrated and the dark rings under the eyes are lightened. Its anti-inflammatory and soothing action minimizes the risks of allergies and avoids having puffy eyelids.

YOU EARN:
84 REWARD POINTS
No Ratings:
Be the first to review this product
WRITE A REVIEW
CUSTOMERS WHO BOUGHT THIS
ITEM ALSO BOUGHT!